09Charles B. Whitnall served as Secretary of the Milwaukee County Park Commission from its inception in 1907 until his retirement in 1941.
As Secretary, he was a strong proponent of public land acquisition along Milwaukee County's lakefront and waterways.
A dream of Mr. Whitnall's was to locate and set aside a large tract of land as a haven for city dwellers; a place where people could go to enjoy lakes, streams, wildlife, flowers and trees.
*See below for the building of Whitnall Park
In 1924, he found the ideal parcel and, over the following five years, advocated its purchase. Milwaukee County eventually purchased the parcel (1929-1930).
Originally named Hales Corners Park, the property was later (1932) renamed Whitnall Park in honor of its visionary, Charles B. Whitnall. 
In 1929, when Whitnall was 70 years of age, he led the effort to create a magnificent  cultivated park space for his community…ultimately becoming Boerner Botanical Gardens…a defined 40 acre space on land carved from  Whitnall Park.
Charles Whitnall's partner in this project was 26-year-old Alfred L. Boerner.
Alfred L. Boerner was born in 1900 in Cedarburg and studied the then very new field of landscape architecture at the University of Wisconsin.
He became the landscape architect for Milwaukee County, impacting the development of many parks in the County system
Alfred Boerner was appointed General Manager of the Parks system in 1952.
Al Boerner's vision, included planting & displaying of trees, plants & flowers in our natural environment, for learning and enjoyment; ideal for city dwellers, homeowners, K12 school students, colleges, all learning institutions, special needs populations, healthcare providers, corporations & industrial sectors…all in the community and welcoming visitors far and wide.
Boerner's Rose Garden & Rosarian William Radler
The Rose Garden is an original and signature space at Boerner.  Many of the roses showcased today were created by renowned Rosarian & creator of the world famous Knock Out ® Rose, William Radler, Boerner's Garden Director, 1984-1994.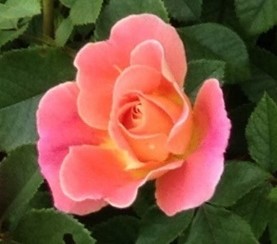 William Radler provided the inspiration for the 1984 formation of the Friends of Boerner Botanical Gardens (FBBG) and remains active in support of the organization's mission; to help sustain/preserve the historic Gardens.
Eugene Boerner, brother of Al Boerner, was a world renowned rose breeder, and pioneer in the development of Floribunda roses.  He developed more than 60 Floribunda rose varieties during his 45-year career with Jackson & Perkins Company.  Mr. Boerner was famous for improvements to the Floribunda rose…hybridization and resilience.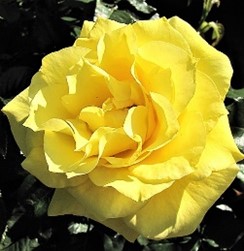 Floribunda Rose
Note:  Papa Floribunda, the story of Eugene Boerner's life and contributions, can be found in the Friends of Boerner Botanical Gardens (FBBG) Gift Shop, located in the Atrium of the Boerner Education & Visitor Center.
Boerner's Trial Gardens, named for John Voight, Boerner's former Garden Director, is one of only 31 such displays nationwide, and serves as the "test kitchen" for new plant varieties, and features a section of planting beds used by Friends of Boerner Botanical Gardens for their year-round, outcomes driven, K12 student plant science, hands on learning.
Al Boerner died unexpectedly of a heart attack in 1955.
In 1957, the Gardens were named for him.
Today, many of Al Boerner's descendants are engaged at Boerner through the Friends of Boerner Botanical Gardens, Inc.
FRIENDS OF BOERNER BOTANICAL GARDENS, INC. (FBBG)
FBBG is an independent, self-funded 501c3 non-profit organization, founded in 1984, to help Milwaukee County sustain and preserve this invaluable historic venue and community resource.
FBBG was formed for the express purpose of planning, facilitating, and funding educational programming, special events/fun activities for all ages and populations, outreach initiatives, and fund development for FBBG operations and special garden projects.
FBBG Highlights…
Boerner Education and Visitor Center Opened in 2003.
The building was the result of FBBG's vision to create year-round attendance at Boerner – as all seasons offer spectacular opportunities for learning, enjoyment and life balance – particularly in our electronic age which so dominates people's lives…and especially for the developing minds of children for whom early imprints in our natural world are so vital.
An FBBG led 5 year capital campaign made this vision a reality.
Boerner's Rain Harvest area was added in 2009 and is built upon each year…it was created to recycle rainwater from the parking lot and building roof, providing irrigation for the gardens…and teach homeowners ways to conserve while maintaining their own yards/gardens.
An FBBG grant from the Metro Milwaukee Sewerage District (MMSD) and design and installation donated from Reinder's Inc. and Aquascape made this feature possible for Boerner.
Rotary Club ADA Path…The Whitnall Park Rotary Club raised funds with County and FBBG support from 2011-2015 for the design and installation of an ADA approved, paved path at Boerner, linking 3 historic garden areas – making them accessible for all. Path opened in July 2015.
The pavers present a unique opportunity at Boerner to remember and honor family, friends, colleagues and organizations. Purchasing and engraving of bricks is facilitated by FBBG or directly with the Whitnall Park Rotary Group and Milwaukee County Parks.
Contact: FBBG 414 525 5653 or [email protected]
FBBG'S Garden Lighting project for Boerner in-garden evening activities…was designed, built, and debuted in 2018. Evening events at Boerner are now available.
All funds for the project were raised by FBBG.
*Paved Pathways…beginning in 2020 pathways through the Annual Garden, Perennial Mall and connected garden areas are being converted for ease of access from gravel to bricks (permeable pavers)…serving all visitors.
*Rock Garden…2020 restoration of this signature Boerner attraction is underway. Whitnall Park Rotary Group in a partnership with Milwaukee County Parks enabled this project.
Ongoing BBG repairs and restoration…funded through FBBG driven initiatives.
* FBBG supports Boerner initiatives in a variety of ways…in nature education for all ages and populations, marketing, administrative support, special events, fundraising for FBBG operations and special garden projects.
WHITNALL PARK HISTORY…
Whitnall Park originally consisted of 606 acres. Purchased at a cost of $376/acre, this expenditure left County coffers with little money for park development.
The Great Depression (1929) further hindered the park's completion.
Laborers from Depression Era government work relief programs were recruited to create the park.
The two primary teams were:
-Civilian Conservation Corps (CCC)
-Work Progress Administration (WPA)CCC workers were generally 21 years of age or younger and frequently from low income families. They lived and worked on-site, transforming farmland into parkland for $30 a month, $25 of which was sent directly home to assist their families.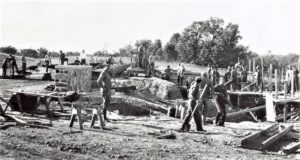 A CCC Campsite was built in Whitnal Park; direction/leadership of the U.S. Army.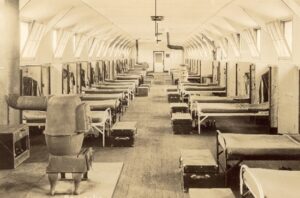 WPA workers lived off-site, traveling to work at Whitnall Park via the former interurban railway (1896–1938).
Included were: artisans and craftsmen, whose skilled work remains today in the hand-split native fieldstone on the exterior of the Garden House; the hand-carved figures in its interior support structure, beams, and fireplace mantle.
The quote carved into the Garden House fireplace mantle, Selected by Mr. Whitnall, is from a poem by Alexander Pope, written at the age of 16.
Stone for the statuary in front of the Garden House and throughout the Gardens came from the Currie Park quarry and was carved by the WPA artisans.
Some of the statuary in place today is original, some are reproductions.
Visitors are welcome at Boerner all year.  Formal gardens open May-October
FBBG is here for YOU year round, delivering adult/family seasonal programming
& events, outcomes driven K12 student classes, garden memberships, special events & assistance with donations, memorial gifts & tributes.
       Add your email address to our mailing list for year round news!
Become a Volunteer!

Contact FBBG: 414 525 5653 or [email protected]