The mission of the Friends of Boerner Botanical Gardens, Inc. is to provide a garden setting
for learning that nurtures understanding, enjoyment, and stewardship of our natural world,
while nourishing and preserving the gardens for future generations.
The Boerner Botanical Gardens are closed for the season.

  
The Education Center is open 9am – 4 pm Monday – Friday. 
The FBBG Gift Shop is open!
Gift Shop hours: 10am – 3pm,  Monday – Friday.  The Gift Shop is closed Saturday and Sunday.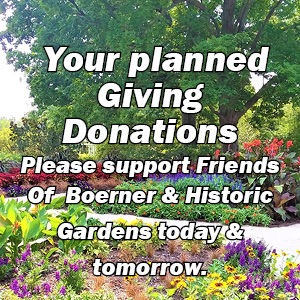 PLANNED AND CHARITABLE GIVING
Your Charitable Giving…
There are many ways to help preserve our historic Gardens.
Your support is invaluable.
FBBG Gift Shop
Looking for a unique gift and want to support our local artisans?
Come to the Friends of Boerner's gift shop and choose from a selection of affordable pottery, jewelry, candles, yard art, home décor products and more.
2023 ART IN THE GARDENS CRAFT FAIR VENDOR APPLICATION
The FBBG annual Art in the Gardens Craft Fair is scheduled for May 7, 2023 from 10:00am – 3:00pm/  This will be a rain or shine event.  Vendor applications are due March 10, 2023.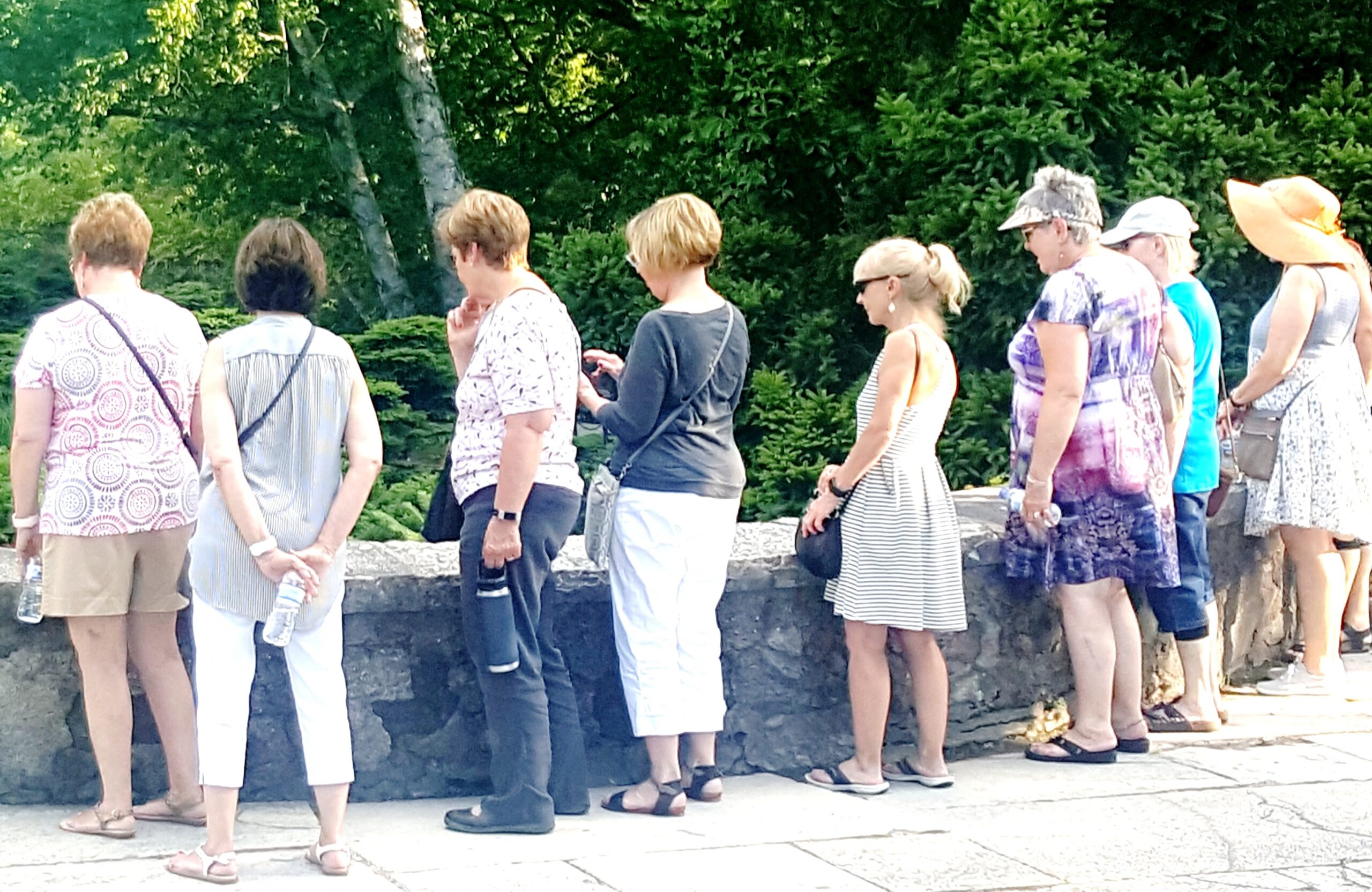 As a member of the Friends of Boerner Botanical Gardens (FBBG), you help support one of Wisconsin's historic and most unique and beautiful natural spaces.
Your membership makes a difference!
The Gardens were developed as a retreat for fun and environmental learning.
The Gardens themselves are owned and managed by Milwaukee County.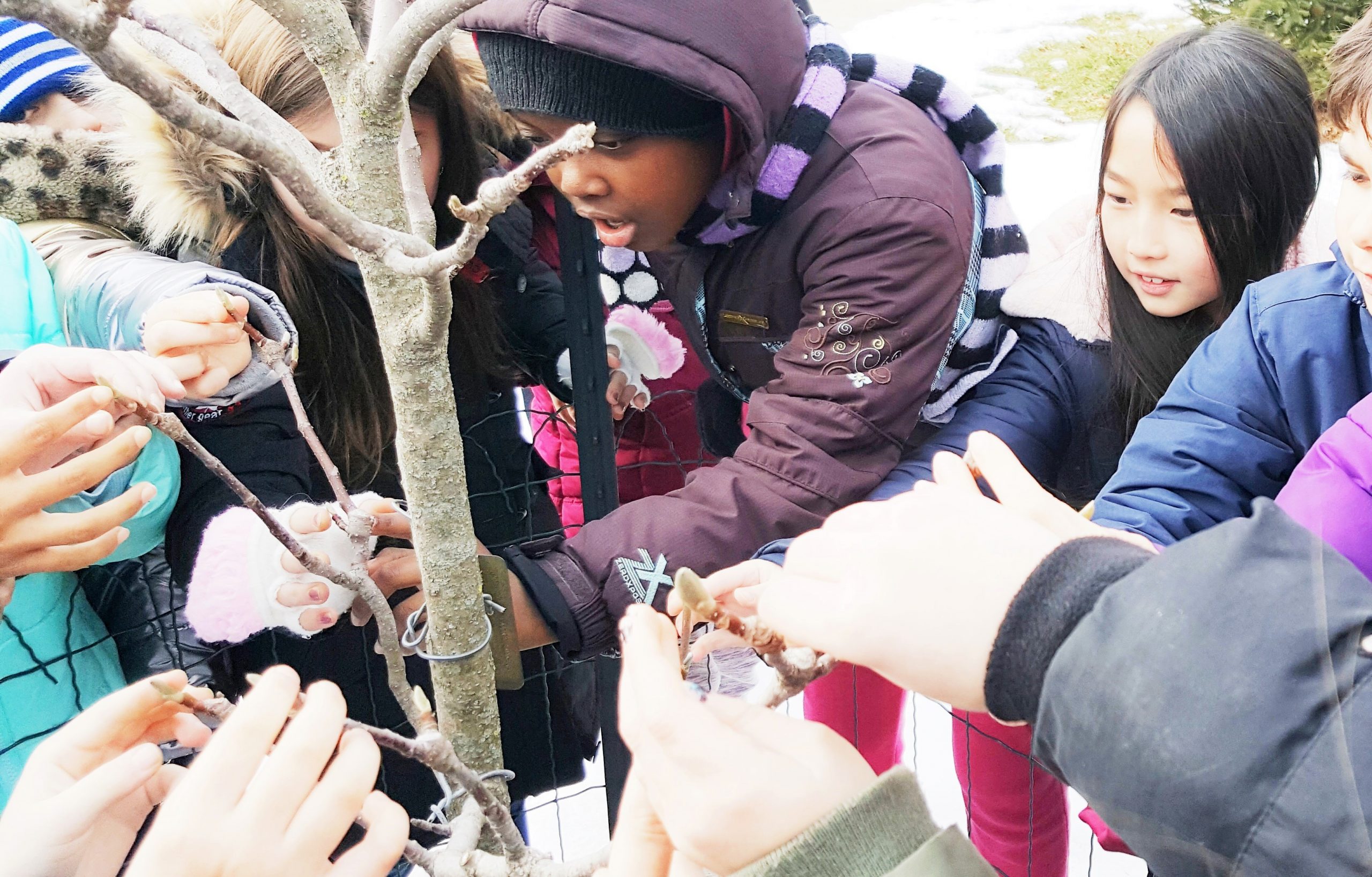 The Friends of Boerner Botanical Gardens (FBBG) is a non-profit 501(c) (3) organization.
Your gift to FBBG is used to promote the Gardens as a vital regional asset while providing valuable educational programs and special events for the community.
Unrestricted gifts are flexible and allocated wherever the need is greatest – from purchasing new plants or garden equipment, to supporting one of our adult/children's educational programs to helping offset the cost of operations. Whatever its purpose, you can be assured that your unrestricted gift can make a significant impact.
Your generosity helps preserve this invaluable venue for generations.
To make a gift, contact Ellen at (414) 525-5651 or via email
FBBG offers many. year-round volunteer opportunities! You'll have fun and support your community.
To sign up or learn more, call 414-525-5653.