Although bloom times are directly related to the weather, the chart below displays the usual times for the listed plants to bloom in Boerner Botanical Gardens.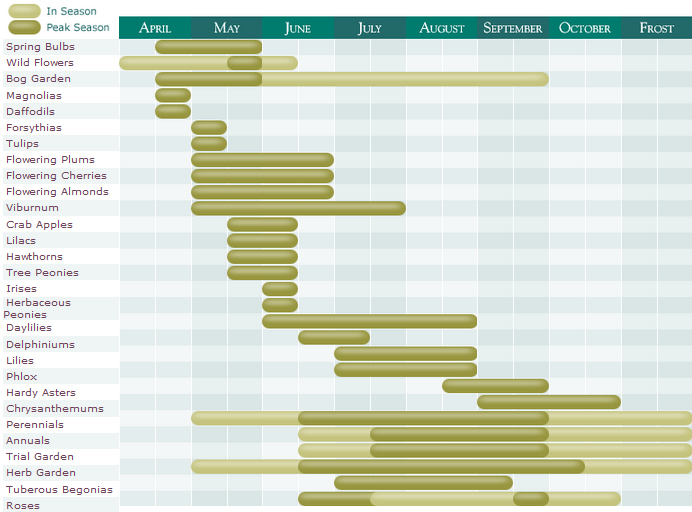 Since 2007, Master Gardener Volunteers working with the UW-Extension Horticulture Center at Boerner Botanical Gardens have been recording blooms in the Perennial Garden.
To see detailed records for more than 2,000 perennial plants, please select from the following:
2010 Blooms in the Gardens

2009 Blooms in the Gardens
2008 Blooms in the Gardens

Maps
Tree and shrub collection information is available upon request.
Please call (414) 525-5601.